About Bromsgrove Speakers Club
Would you like to be a more confident speaker?
Do you sometimes struggle to find the right words to engage your audience? Do you struggle to deliver them confidently?
You're not alone.
Few people can speak confidently and effectively in all situations. But we can help. That's what Bromsgrove Speakers Club is about.
When you become a member you will join our speaker development programme. At your own pace you'll tackle short development modules that cover different aspects of speaking. And you'll receive constructive feedback to help you develop your skills.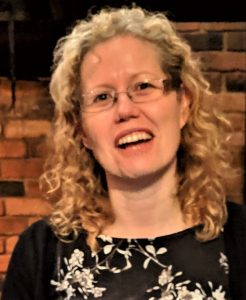 "Now, whatever the situation, I can stand up and talk in a lively and confident manner. I think it enabled me to get my dream job." Anne
Our club ethos is for members to contribute to the personal development of other members. We are very supportive, especially of those who are particularly nervous when facing an audience.
You will have our support for as long as you are a member. That is our key difference from a commercial speaker training course.
We are a not-for-profit club run by our members. We provide learning on all aspects of public speaking and presenting.  Beginner or experienced speaker, we can help you. Membership is open to anyone age 18 and above. We meet fortnightly, all year round. And it doesn't matter when you join us in the year, as each meeting is self-contained.
Membership
If you are interested in becoming a member, why not try a Taster Evening to find out how we could help you? Pop over to our Contact page to book an invitation. 
Our venue is easily accessible from Worcester, Redditch, Kidderminster, Halesowen, Droitwich and Hagley, as well as Bromsgrove.
What Does It Cost?
You are welcome to participate in two free Taster Evenings with us if you are interested in becoming a member. We we will then advise you of the cost of membership, because it reduces through the speaking year.
Other Speakers Clubs
You don't live near Bromsgrove? Below are links to some other clubs in the West Midlands. Or, if you live further afield, you may be able to find a club through our friends at the Association of Speakers Clubs (ASC) or Toastmasters.