Our Venue
It's easy to find Bromsgrove Speakers Club. Our home is the Barn meeting room at The Bell, Belbroughton, Bromsgrove, Worcestershire, DY9 9XU. The Bell is situated by the only sets of traffic lights on the A491 Bromsgrove – Hagley dual carriageway. There is plenty of car parking and there's disabled access to the Barn. 
See map of location.
The Bell is 4 miles & 10 minutes drive from the centre of Bromsgrove. And it's just a short distance from M5 junction 4 and M42 junction 1 if you are coming from further away. There's more about our venue further down the page.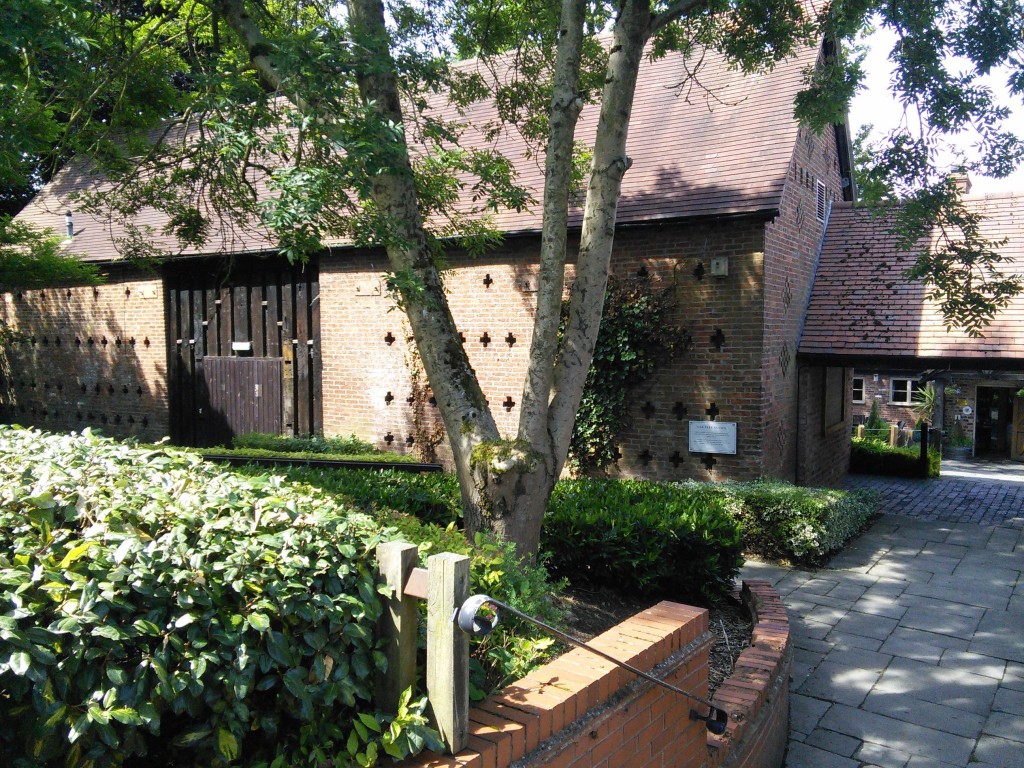 The Barn Meeting Room
2020 Meeting Dates.
We don't know when we'll be able to meet again. Please contact us if you'd like us to let you know when we're due to resume meetings. 
April 14th
April 28th
May 12th
May 26th *
(* Members Only AGM & end of club year)
June 9th
June 23rd
July 7th
July 21st
August 4th
August 18th
September 1st
September 15th
September 29th
October 13th
October 27th
November 10th
November 24th
December 8th
More About Finding Us
The Barn is separate from the pub and adjacent to the large, well lit car park. There is ramp access from the disabled parking spaces. If you are coming from Bromsgrove direction or the motorways, turn right at the first traffic lights into Heath End Road. The car park entrance is approximately 100 metres on the right. If coming from Hagley/Stourbridge direction, immediately after the first traffic lights, turn left at the second set.
The Bell is a Grade II listed building. It dates from around 1700 with 19th and 20th Century alterations and additions. The Barn, despite its name, hasn't seen a cow or bale of hay for quite some time! It is comfortable and atmospheric. The perfect place for a public speaking training course!
Our location is convenient from a wide area of Worcestershire, south Birmingham and the West Midlands. Distances and driving times to The Bell from a variety of locations are shown below. (Based on Google's view of the world.) Our location and venue makes it easy to find us at Bromsgrove Speakers Club from wherever you are.
Droitwich 11½ miles & 15 minutes via M5
Redditch 11 miles & 20 minutes
Worcester 21 miles & 30 minutes via M5
Kidderminster 8 miles & 16 minutes via Blakedown and Belbroughton
South Birmingham (Longbridge) 5 miles & 10 minutes via Lydiate Ash or cross country via Bell Heath
Halesowen 6 miles & 13 minutes via Romsley
Entrance to the Bell with the Barn on the left.